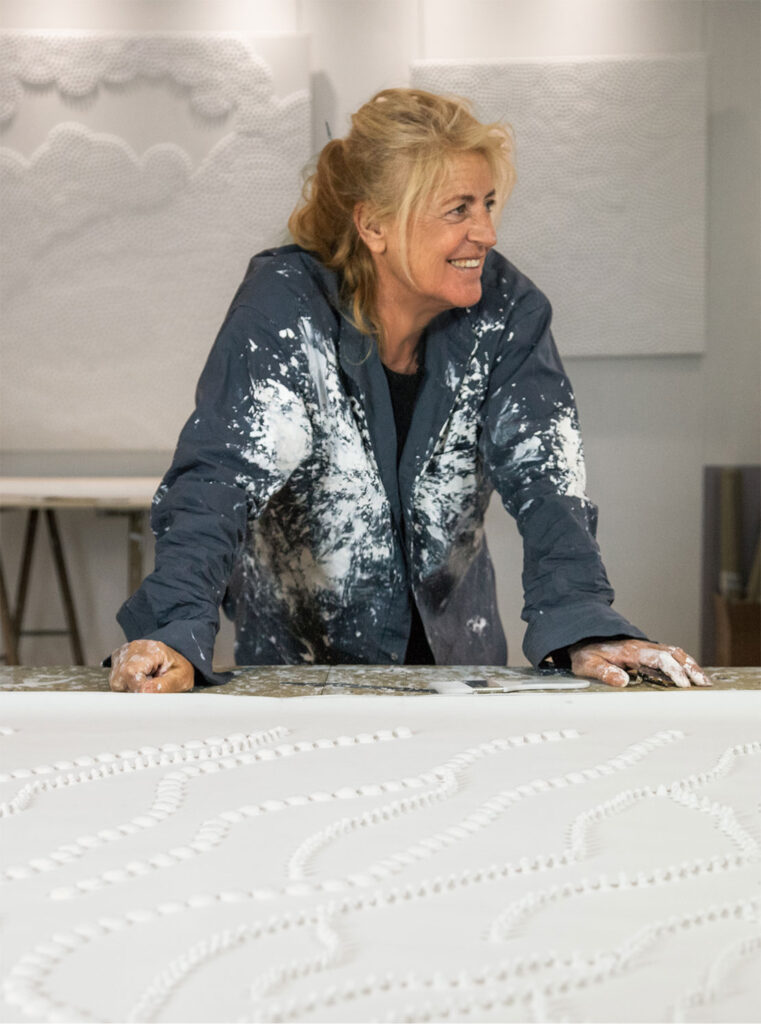 Jane Puylagarde started her education with two Master's degrees, in Political Science and in Law, interspersed with a career in fashion modeling, which led her to starting her own ready-to-wear brand and becoming one of the promising young creators of the 1980's.
This path linked the materials, fabrics, colors and even the forms at this early stage. Then, in the early 1990s, in Mexico, as if in an adventure story, she met an old native Indian pottery decorator using painterly meticulous gestures descended from a thousand year old tradition: coloured flowers depicted by circles of little painted dots.
How can the infinitely small and the infinitely large be reconciled?
For Jane, the miraculous effect of drops of paint was incorporated and modified into the many preparatory sketches over the years. At first she imagined circles on canvas ever linked by drops of paint. Next, the monochrome or multi-coloured circles would be enlarged or moulded into other freer, less geometric forms. The texts from her studies in political science seemed far behind, yet they had opened her mind to other philosophies and forms of aesthetics from other continents which continued to inspire her.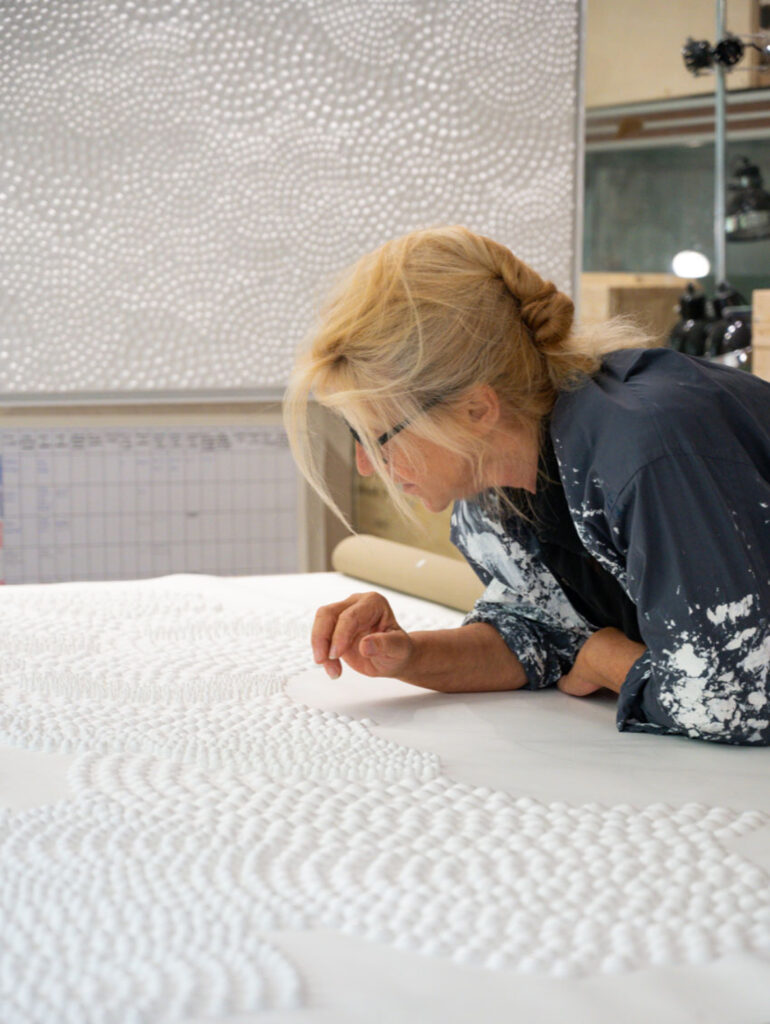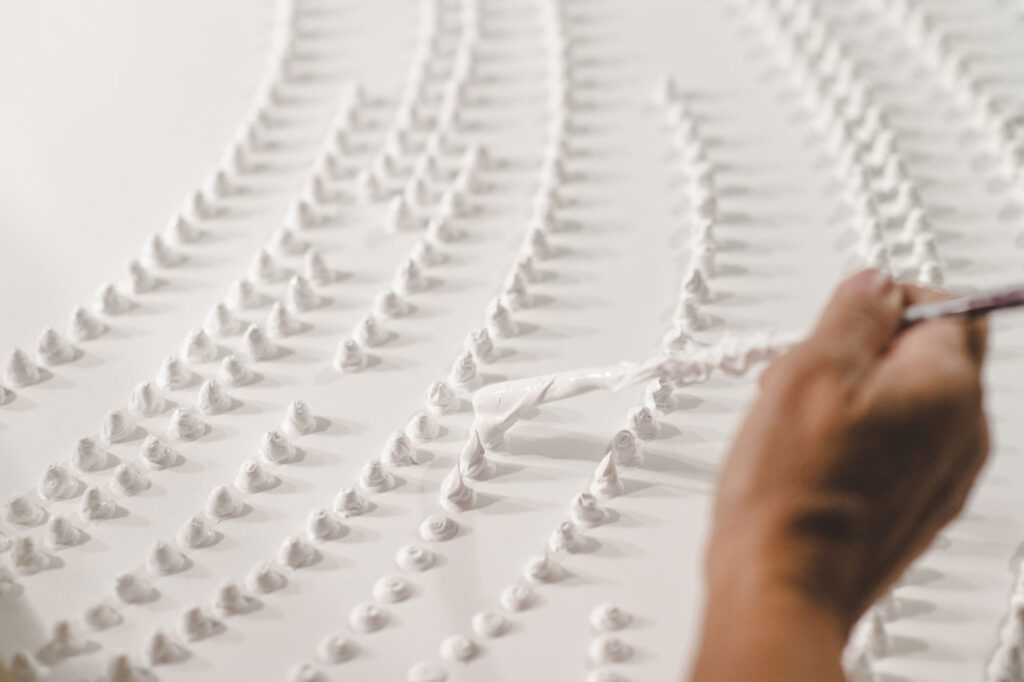 Jane continues to work on her own in her studios in Paris or in Formentera in Spain, developing her unique style through powerful monochrome paintings. Since 2000 her paintings, admired in International exhibitions in Paris, Barcelona and Geneva, as well as on social media, have been appreciated and bought by international collectors, designers and institutions in Japan, Russia and the United States. In France, one of her works can be seen in the Imagine Foundation (Fondation Imagine) on the Boulevard Montparnasse in Paris, designed by Jean Nouvel.
Her work continues to adorn the best places in the private and public collections of her international clientele. Naturally one would expect to find her work shown in many countries around the world as it is about liberty without frontiers.